Class Work – Reception 2
Light and Dark – January 2019
Out topic this half term is Light and Dark. We have been finding out about day and night, nocturnal animals, light sources and reflective materials. The children have been very busy with lots of different activities to do with this topic.
December 2018 – Christmas Nativity
Reception and Nursery have taken part in our production of 'Wiggly Nativity'. The children performed very well, singing clearly and doing all the actions. We are really proud of them all.
We would like to thank all the parents and family who came to see the production and for all your support with the costumes. It was a great turn out and we really appreciate it. We hope you enjoyed it as much as the children and staff enjoyed performing it.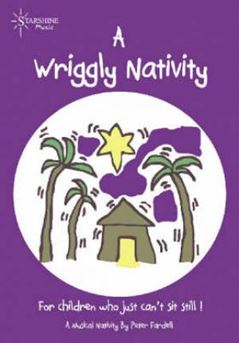 Transport Models – November 2018
We have been learning about different forms of transport. As part of our Expressive arts and design we made transport out of junk modelling materials such as boxes, bottle tops and card. The children talked about the features they put on their models.
October 2018 – Fruit Salad
We have been learning about keeping ourselves healthy. One way we have talked about is eating fruit. We listened to the story of 'Oliver's Fruit Salad' and we really enjoyed making our own fruit salad. We washed our hands to get rid of the germs and then we chopped and peeled, mixed and poured. We used bananas, grapes, plums and oranges. Then we ate our fruit salad. It was delicious.
Reception Class Work – September 2018
In Reception we have been busy learning about People in our Community. We have been drawing, painting, making, and writing all about People who help us and finding out about where they work. We are enjoying role play in our Police Station.