Class Work Y2
January 2020
We have had a busy term again. We have been learning about old toys and new toys. We look carefully at the materials toys are made from and that might give us a clue. We went to Portland Basin Museum to find out more things about toys from the past, and we were even aloud to play with them. We have written a recount about our visit and a non-chorological report about old toys and new toys. You can read them!
In maths we have been concentrating on multiplication and division facts and have now begun Rock Star Times Table Challenges. We have been learning different ways or methods we can add and subtract numbers.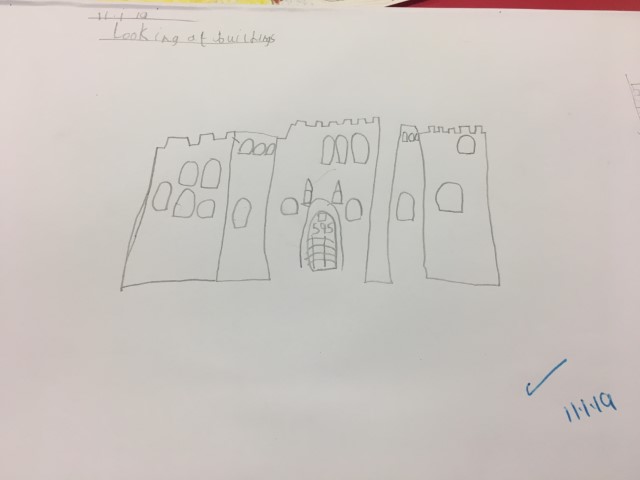 In Art this term we have been looking at shapes in buildings and discovering just how many shapes we can find. We are drawing buildings and will be going on to design our own tiles.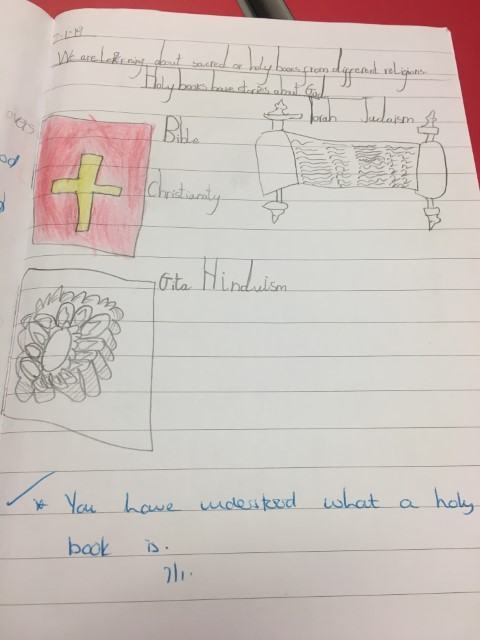 In R.E. we have been looking at the similarities and differences between different religious books.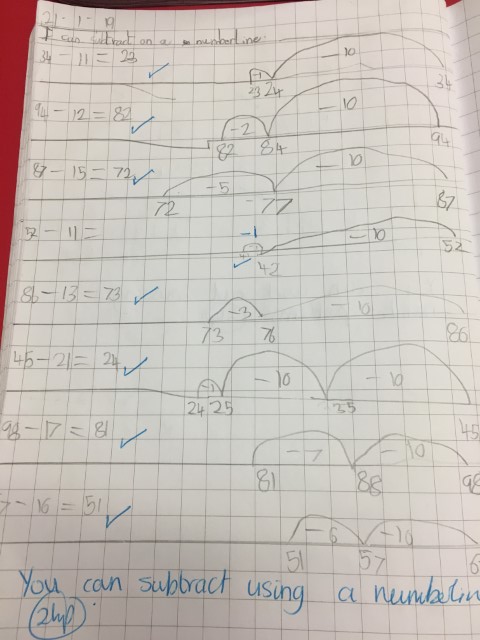 2L are confident at drawing our own number lines to help us work out subtraction calculations.

2L are becoming very good at using inverse operations to solve missing number problems. We take pride in the presentation of our work.