Fundraising
Fundraising at Ashton West End Primary Academy
Here at Ashton West End Primary, we try very hard to work with the community to support as many charities as we can. Some of our charity work includes us supporting Macmillan Cancer Support, Cash For Kids and The Poppy Appeal. Thank-you to all of our parents and carers who always support our good causes.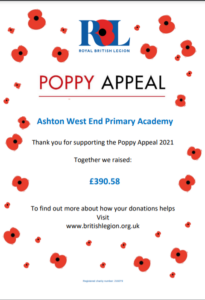 This year we have raised an incredible amount of money for both Macmillan and the Poppy Appeal.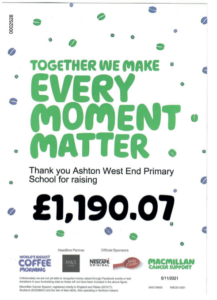 Children in Need 2020
This year, we all fundraised separately in classes to raise money for Children in Need. Activities ranged from drawing our own Pudseys to sell to our parents, sponsored own clothes day/ pyjama day (!) and taking part in good deeds for 20p! We had a lovely day raising money!