Class Work (N)
04.02.20 Zoo animals
We have been looking at the story 'Monkey and me' and talking about which animals are monkeys friends. We have been busy using different construction materials to create our own zoo enclosures.
29.01.20 Shape hunt
This week in Nursery we have been hunting for shapes in school. We have seen lots of circles, triangles, squares and rectangles. We found lots of shapes! Can you find any shapes at home?
27.01.20 All about Numbers
In Nursery we have been continuing to practice counting and getting amounts. We have also been practicing numeral to quantity and have collected amounts of objects with our display.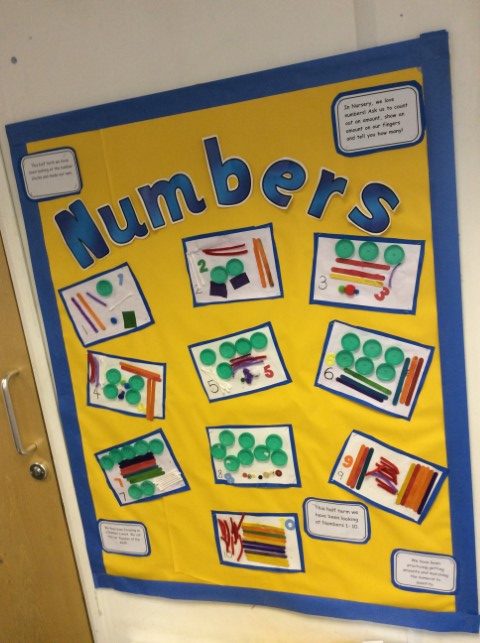 January 2020- Farm Animals
The last few weeks we have been looking at animals that live on the farm. We have had lots of fun creating our own farm animals using different media. We created different animals using playdough and a range of resources and then wrote a label.
Winter 16.12.19
We have been learning about Winter. We have talked about how the weather has been changing and been on a Winter walk to look at our environment. We created winter pictures and snowmen using playdough and written letters to Santa and the elf. We looked at animals that live in the North Pole including polar bears and penguins. We have also been busy making Christmas cards, Christmas decorations and Calendars and decorating Christmas trees.
Counting 13.12.19
We have been continuing to use Numicon to practice our Counting. Can you practice counting to 10 and recognising numerals 1-5?
The naughty elf! 16.12.19
We have had a naughty elf in Nursery that has been visiting us every day! He has been doing very naughty things and every night he has been going back to the north pole.
09.12.19 Playdough and Counting
This half term we have been focusing on looking at a number a week during our Maths learning. The children are begining to have a deeper understanding of 1-5. To consolidate our learning this half term, we used playdough and Numicon to practice our counting skills. We then practiced matching the playdough to the correct numeral.
05.12.19 Supertato
This week we have been looking at the story 'Supertato'. We had the Evil Pea visit our class and trap supertato and his friends! We created our own collage supertato and created super veggies using real vegetables. We also created our own wanted poster for the Evil Pea and talked about what information we would need on our poster.
Number of the week
Each week in Nursery we have a number of the week. It is a special number that comes to visit us and tells us why it is special. Our number of the week this week is number 1. We will be looking at 1-5 this half term. We practice recognising, forming, counting and finding that amount.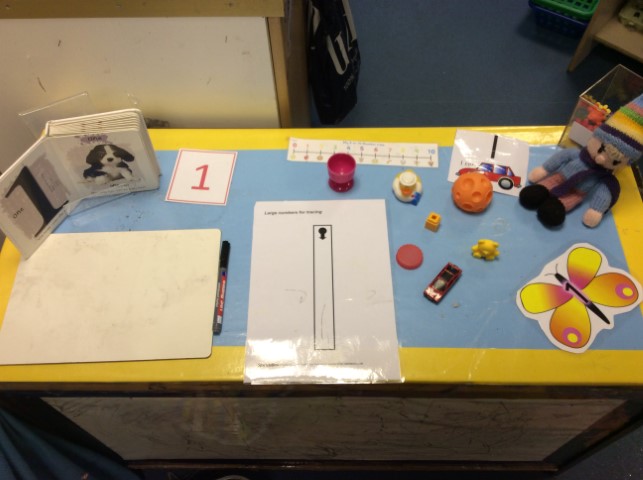 Bonfire Night 05.11.19
This week Nursery have been looking at Bonfire Night. We have created our own pictures using collage and paint, and used chalk to make fireworks. We had lots of fun creating our own firework display using lots of different instruments including a tamborine, rain maker and a drum. We enjoyed using different shapes to create firework pictures. We have also taken part in lots of activities such as creating the night sky with playdough and using our fine motor skills to make a 3d firework.
Autumn October 2019
Nursery have started their Topic 'Autumn' today. We have been on an Autumn walk to collect leaves and created a Pumpkin House. We have been counting with conkers and creating hedgehogs with playdough. We have also made our own sensory bottles using Autumn colours.