Our Class Work (Nursery)
Hatching butterflies
We are so excited. We came into Nursery to find that the butterflies were hatching from the cocoons. We really enjoyed watching them and on the last day of the half term we released the butterflies in our outdoor area. We were sad to see them leave.
Planting a tree
During science week we planted lots of seeds in our outdoor learning area. Mrs Beswick asked us to help her plant a tree to mark the Queen's Platinum Jubilee. We were very excited to do this and found out that we were planting a cherry tree. We can't wait to see the tree grow and try some of the cherries that grow on the tree.
Chicks
On Monday 26th April, we were very excited when we received 10 chick eggs to watch hatch and look after until they were big enough to go back to the farm. We were really excited on Wednesday when we came into Nursery to find 3 eggs had hatched and we saw 2 more eggs hatching.
Farm Trip
Today we are very excited. We are going to Smithills Open Farm in Bolton on a class trip. We are going to go on a coach to the farm where we will feed the animals, feed, stroke and hold baby animals in pets' corner, see the cows being milked, go on a tractor ride to feed some donkeys, and go on a donkey ride. We will even have our lunch at the farm. Once we have done all these jobs, we will get back on the coach to come back to school. What is your favourite animal from the farm?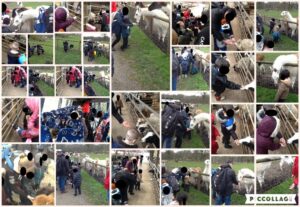 Caterpillars
This half term we are learning about how we grow up and how different animals and plants grow up too! We are very excited as we received a very special parcel from the postman. It was some caterpillars. We are going to look after them and watch them grow from tiny caterpillars into beautiful butterflies! Keep checking back to see how the caterpillars have changed over time.
World Book Day
Today is World Book Day. We learnt that World Book Day is to celebrate the birthday of William Shakespeare and is a time we can talk about and share our favourite stories. We came to school dressed up as our favourite character
from our story. Even the teachers came dressed up!
Dear Zoo
This half term we are learning about where animals live. We have been reading the story Dear Zoo and talking about where the animals live. We talked about if it was a hot or cold place and what those places looked like. We loved the story that much we could sequence pictures and talk about what happened in the book.
January 2022
We have been learning all about the signs of Winter. We read a story called Snowballs by Lois Elhert that was all about making snow people. We really enjoyed this story and made snow people out of paper plates and playdough. We also painted pictures of snow people and tried to make snowflakes using scissors. This was very tricky.
December 2021
It has snowed but it was too slippery to go outside so we brought the snow inside to explore instead. We had lots of fun and got very cold hands. We have also been learning about Christmas. We found out that Christians celebrate Christmas in similar ways to the way we celebrate Eid. We made cards, calendars, decorations for the Christmas tree, party hats and took part in a performance called "We're Going on a Baby Hunt" to explain the Christmas Story.
November 2021
This half term we will be looking at different celebrations from around the world. We had lots of fun squeezing, rolling, pressing, shaping and decoration clay to make a diva from the Hindu festival of Diwali. Did you know that Diwali means "The festival of light"? We also learnt that Hindus decorate their homes, go to prayer, have special food, clothes and celebrate with their family friends just like we do when we celebrate Eid.
11/10/2021
In PE the children went on the balance bikes for the very first time. It was funny seeing a bike without pedals and it was a bit wobbly to begin with but we had lots of fun zooming around the playground.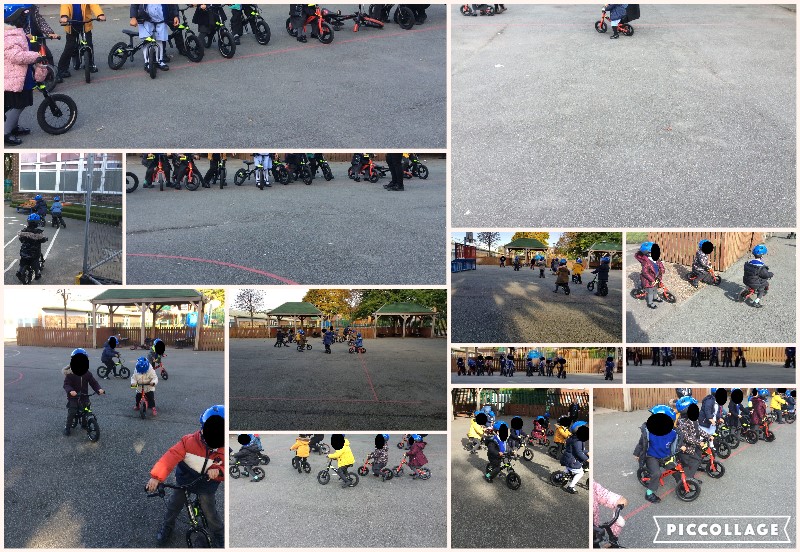 We decided to see what would happen and what colours we would see if we added skittles to some water. We found an amazing rainbow. What do you think happened when all the colours mixed together?
The children have been having lots of fun sorting objects by colour during our maths learning: